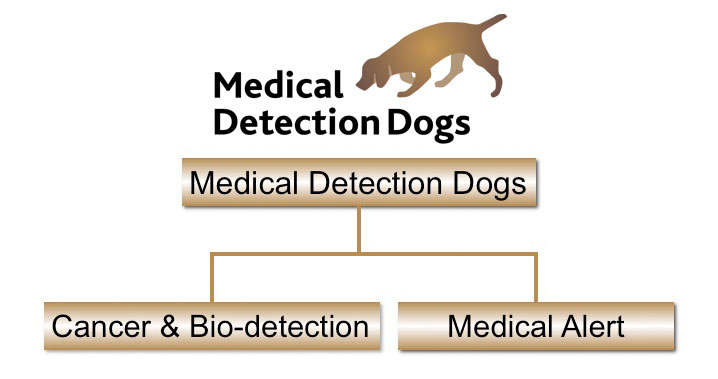 About us
We are a charity that works in partnership with researchers, NHS Trusts and Universities. Our aim is to train specialist dogs to detect the odour of human disease.
Dogs are renowned for their sense of smell. For centuries doctors have known diseases have characteristic odours which dogs may be able to detect.
Cancer cells release small amounts of volatile substances. Our Cancer Detection Dogs are being trained to detect these volatiles and we hope that this work and research will enable scientists to develop an early cancer screening system.
Our Medical Alert Assistance Dogs are trained to assist individuals who manage complex medical conditions on a day to day basis. Our dogs are taught to identify the odour changes that are associated with certain medical events.