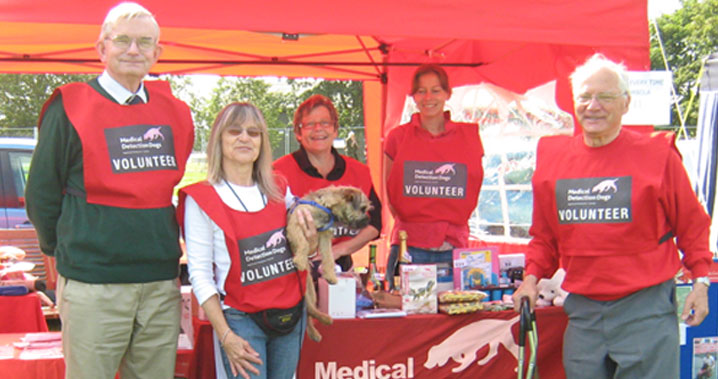 Volunteer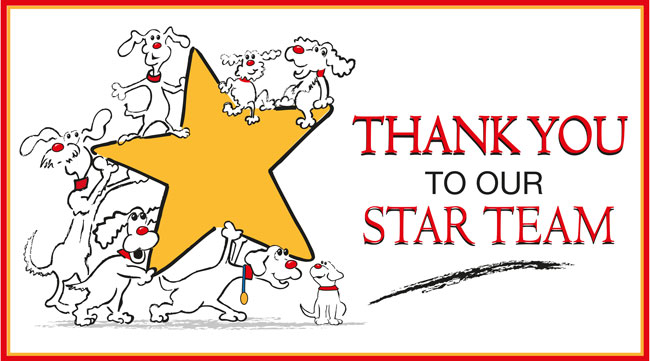 Message from Claire Guest
What a year 2014 has been for us. We have been so very fortunate to have had some fantastic media coverage this year, most recently as part of the Daily Telegraph Christmas Appeal. Thanks to your efforts we have also been able to make some major changes to the Centre at Great Horwood. Our Medical Alert Assistance Department continues to grow and has now taken over all of Unit 2. Operations, the Main reception for the Centre and our new Lecture Theatre can now be found in Unit 3 while the Bio area is now situated in Unit 4. Our new Bio room is hugely impressive and has already played host to a number of important visitors to the Centre as well as featuring in numerous photo shoots and TV coverage.
We continue to work hard to reduce our waiting list and with your ongoing support this is something that is a priority for us as we move into 2015. Every pound that you raise for us helps us to move closer to this goal and to increase the number of individuals that our dogs support and continue their life saving work. The number of innovative and imaginative ways that funds are raised continues to inspire all of us at Medical Detection Dogs.
None of this would be possible without the support of you, our star team of Volunteers. I am always impressed by the dedication and support of our wonderful volunteers as without your efforts we would not be in the fantastic position we are today with the Charity going from strength to strength. It is undoubtedly your endeavours that allow us to continue to expand and increase the number of lives we are able to change for the better.
As we come into the festive season I wanted to take the time to say a huge thank you to each and every one of you and to wish you and your families the very best for Christmas and the New Year.
---
Medical Detection Dogs could not exist without support from our valued volunteers. As a rapidly expanding charity we need help in all areas including: